Sigfox is a France-based global telecommunication corporation founded in 2010. Sigfox's network has made its presence in over 70 countries across the globe, with total coverage area of 5,3 million km², in addition to more than 1,2 billion users, 16,2 million devices registered and 30 million messages sent every day.
Sigfox is a long-range, wireless, LPWAN data transmission technology with low power consumption, which is perfect for measuring & monitoring, using 5-to-10-year-lasting-battery-operated sensors. Utilizing Sigfox-supported sensors will help customers swiftly and effectively deploy IoT applications for uses in smart city, smart building, smart factory, and smart agriculture projects,…
In order to satisfy the global market's demand for Sigfox sensors, Daviteq has introduced various battery-powered sensor models, such as RC1, RC2, RC3, RC4, RC5, RC6, RC7, all can connect to Sigfox network in any Sigfox covered areas. One of those notable models is the WSSFC-ULC Ultrasonic Level Sensor. Powered by a battery that can last from 7 to 10 years, this sensor is able to monitor liquid level in various places, from water tanks to water level in lakes, rivers, canals or ditches. This ULC sensor model is made with some excellent features:
Global Sigfox network connection.
Battery lasts 7 to 10 years.
IP67 protection level.
High accuracy & stable, reliable measuring.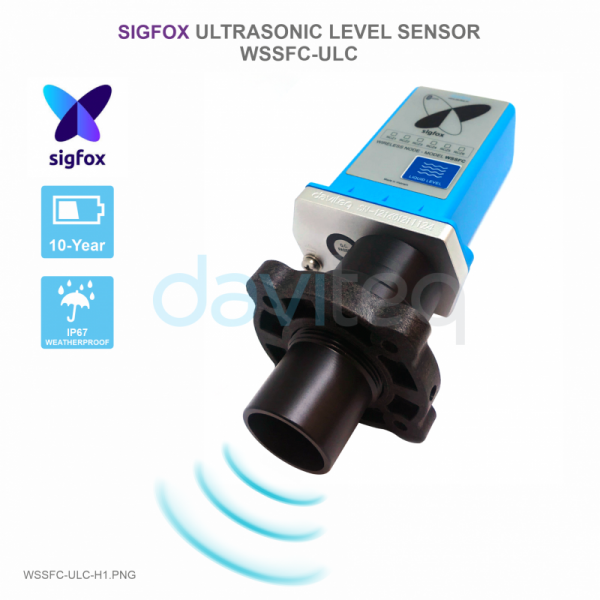 Daviteq's Sigfox sensors will be automatically connected to Sigfox network, then collected data will be transmitted to customer's monitoring applications. Currently, there are various software that aid the connectivity of Daviteq's Sigfox sensors, notably the Frog IoT, a platform developed and operated by a Czech-based company.
Using Frog Iot platform with already established connection to Daviteq's Sigfox sensors will help significantly reduce the time customers have to spend developing and programing software for their applications. With Frog IoT, all our customers have to do is to configure and choose the type of sensor that suits their needs. No need for further programming. Frog IoT also offers many remarkable advantages:
Support Web, Android and iOS platforms;
Easy configuration;
Easy to check the overall condition of your device
Affordable cost with only 11.44 EUR/year/device;
For more information, please visit: https://doc.iofrog.com/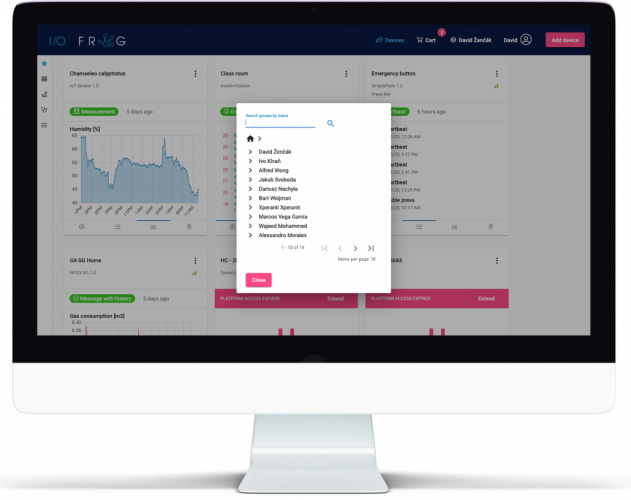 If you are interested in using Daviteq's Sigfox with Frog IoT's software, you can contact Daviteq or Frog IoT for a complete product offer, with hardware and software included.
For more detailed information and advises, you can get in touch with us through: info@daviteq.com